---
UnoDose

™

Metered-Dose
Topical Applicator
Patients
---
A variety of advanced design innovations makes the UnoDose Applicator extremely easy to use, store and know when to reorder.
Patient Benefits:
Allows cream application without hand contact
Multiple exit holes for uniform topical application
Audible, tactile and visual metered dose indicators for accurate dosing
Locking cover secures against accidental spills
Clearly visible reorder indicator
Using the UnoDose Applicator
---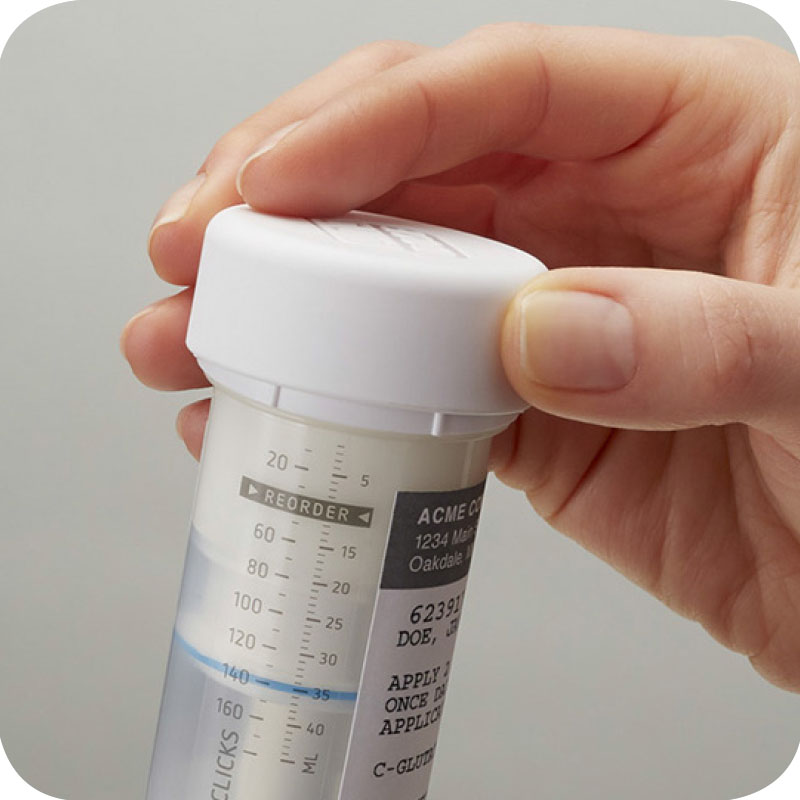 1. Remove the protective cover with a light counterclockwise twist and pull while holding the barrel.
2. Turn the dosing knob in the direction marked for the number of prescribed clicks.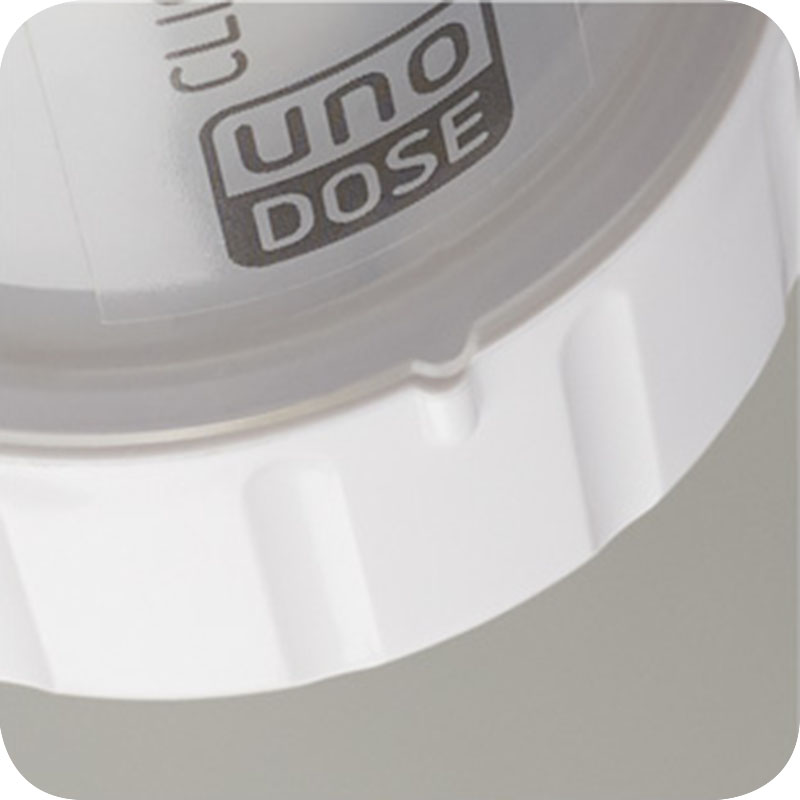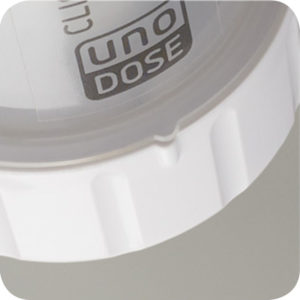 Be sure to
leave the knob
in a "lock"
position, and
not between
click positions.
3. Confirm that cream has exited the holes of the applicator cap.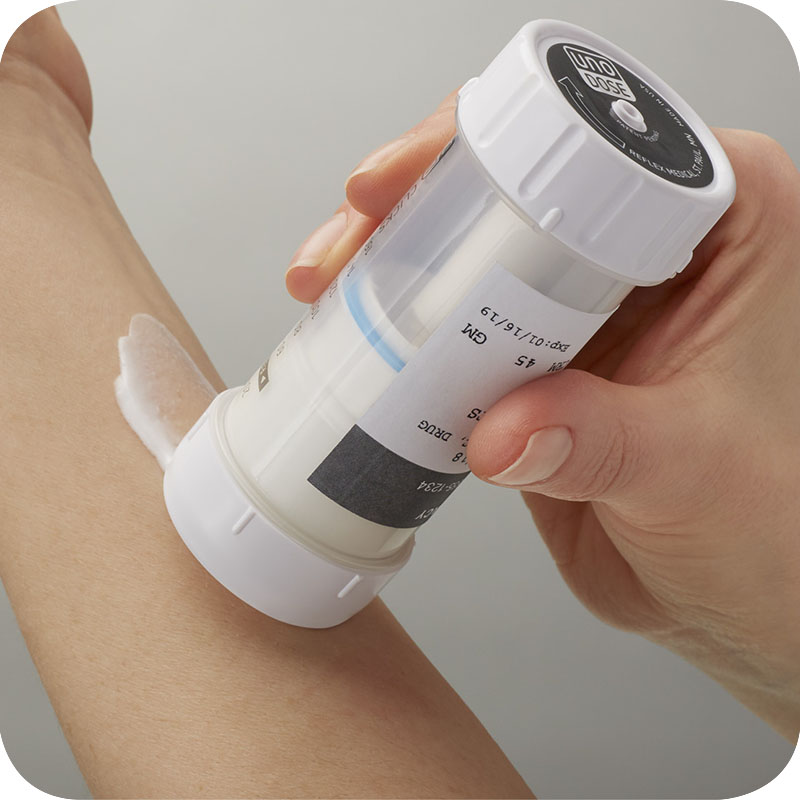 4. Apply the cream to the skin absorption site.
Rub with the applicator cap until the cream is evenly spread (per physican or pharmacist direction).
Replace the protective cover with a light push and clockwise turn. You will hear and feel a click.
5. Check the scale at the blue line for the number of clicks remaining.
Refill your prescription as instructed by your pharmacy.
---
Store in a dry place at room temperature.
Avoid direct or prolonged exposure to sunlight and other bright lights.
When traveling in an airplane or traveling to a different elevation, place the applicator in a sealable bag to prevent leakage due to air pressure changes.
---
Need to get in Touch?
We're happy to help UnoDose Applicator users in any way we can. Please feel free to reach out to us with your questions or concerns:
Call 651.788.7907 or via email: